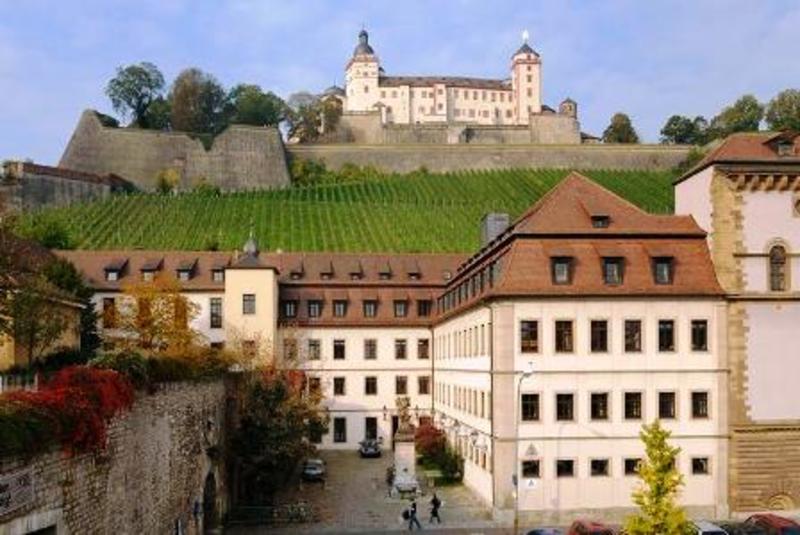 Jugendherberge Wrzburg Informations
Impressive encounters with a young old city - Wrzburg offers lots of them. And spectacular ones at that. The Episcopal Residence built by Balthasar Neumann and featuring a ceiling fresco by the Venetian Tiepolo, the worlds largest painting, can only be described in these terms. This clerical domic
The federal highways A3, A7 and A81 are within minutes of Wrzburg. If you arrive by car, please take the exit 'Heidingsfeld'. Then you follow the sign to Stadtmitte, Congress Centrum.

Needless to say, the Wrzburg Central Station offers intercity connections. From the train station you take tram No. 3 or 5 until Lwenbrcke. Then you follow the international youth hostel sign to our hostel (5 minutes walk).
Important: For a stay with us a Hostelling International Membership is required. International guests without membership pay a surcharge of 3,50 Euro per night. German residents aged 26 or younger can become a member of the German Youth Hostel Association for 7 Euro per year, older guests and families pay 22,50 Euro per year.
Informations about Jugendherberge Wrzburg
Impressive encounters with a young old city - Wrzburg offers lots of them. And spectacular ones at that. The Episcopal Residence built by Balthasar Neumann and featuring a ceiling fresco by the Venetian Tiepolo, the worlds largest painting, can only be described in these terms. This clerical domicile from the 18th century has been a UNESCO cultural heritage site since 1982.

We warmly welcome you as our guests. Wheather you you live in Europe or come from Overseas, come and stay in our Youth Hostel. The Youth Hostel is located below the fortress Marienberg a few minutes away from the city center. Our Youth Hostel belongs to the worldwide International Youth Hostel Federation (IYHF).
Being a member gives you much more than a comfortable bed: it makes you part of the heart of a huge international family.