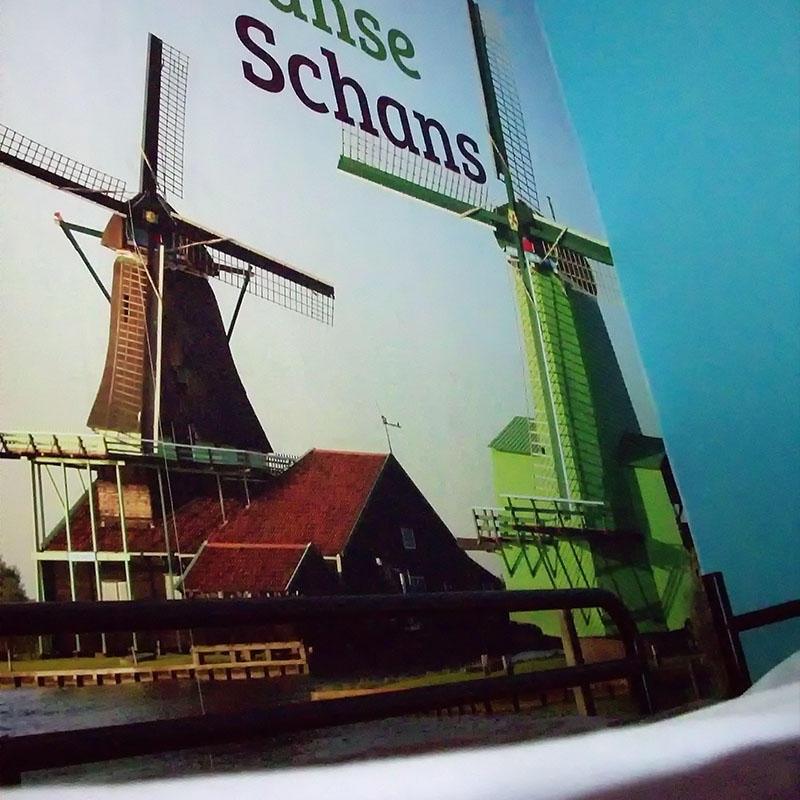 Amsterdam Hostel Leidseplein Informations
Thank you for choosing Amsterdam Hostel Leidseplein.

We're located in the heart of Amsterdam, Leidseplein, one of Amsterdam famous spot. It's a famous square where street artists perform, football artists show their sophisticated tricks and clowns make people laugh. Every winter you can skate on
Please print out the map above to help you find your way.
There is a supermarket near the hostel where you can buy food at an affordable price and save a lot of money for the trip.Given the strategic location of Amsterdam, a day trip to other cities is very easy to plan. You can visit beautiful places like Haarlem, well known for its extraordinary architecture; you can take a tour to the famous Cheese Market in Alkmaar, visit the Old Dutch Fish Harbor in Volendam or admire the amazing Dutch countryside in Edam.
If you are running late for check-in please contact us to let us know. Payment is due upon arrival in cash only, please. City tax to 6% not included We have a 72 hour cancellation policy for less than 4 persons bookings .Cancellation is only accepted by email. Credit card payment will have to pay a service charge of 6% We ask authorization on the given credit card (not a charge); unfortunately we will not keep the reservation if we cannot get authorization. You will be contacted by the hotel to ask the security code of your credit card. For group bookings from 4 people or more, we have a 14-day cancellation policy cancellation, no-shows and changes after arrival shall be charged the 100% of the total booking. Cancellation policy during special periods: During New Years (30th Dec 2015 to 2nd Jan 2016), Easter (3nd to 7th April), Queen's Day (26th and 27th April), Pinkster and the IBC event (10th to 12th September 2015) we have a 14-day cancellation policy. Cancellations during these periods must be made 14 days before the arrival date (note arrival time). Late cancellations and no-shows shall be charged for 100% of their total booking. When a booking is made by a person(s) from outside the Europe Union for three nights or more and a visa is required for the embassy, and the booking is used to obtain a visa, the whole booking will be charged to your card. We will need a CVC (security code at the back of your credit card); this to guarantee your booking that you will be staying with us. You will be contacted by the hostel for information; this booking cannot be cancelled. Please note that your full balance due is payable on arrival and non-refundable. • In case the guest or the one responsible for the booking does not pay the amount in cash due on arrival, we are forced to charge the amount from the given credit card(s). The charge will include the amount still to pay on arrival, city tax and other costs of merchant or bank. • Please note that in case of a No-Show you will no longer have a room or bed at Hostel . In case of a No-Show the booking will be subject to a No-Show fee equivalent to your stay. • Checking out or leaving before your actual date of check out, will result in losing your bed(s) or room(s). • In case of a booking for more than 1 person, you should be aware that booker is responsible for the total amount payable upon arrival. • This means that in case one of your friends doesn't come along or doesn't arrive, you will have to pay the full amount for all days and loose the bed for the remaining day(s). For shared dorm we have a age restriction min 18 years and max 45 years
Informations about Amsterdam Hostel Leidseplein
Thank you for choosing Amsterdam Hostel Leidseplein.

We're located in the heart of Amsterdam, Leidseplein, one of Amsterdam famous spot. It's a famous square where street artists perform, football artists show their sophisticated tricks and clowns make people laugh. Every winter you can skate on the ice skate track. In the summer there's a massive terrace on the square and a market with local and international hand-crafted merchandise.

We are committed to being one of the cleanest hostels in Amsterdam.

We offer 24 hour reception, camera security and luggage storage in a safe and comfortable environment. You can check in 24hrs a day and there's no curfew.

Our multilingual staff are young, helpful, friendly and knowledgeable about what to do in and around Amsterdam. You'll will find a huge amount of tourist attractions within walking distance, including Anne Frank House, the Van Gogh Museum, Rijksmuseum, Vondelpark, Dam Square and more. There's also a supermarket nearby.

city tax to 5,5% not included

Our free facilities include free breakfast, free Wi-Fi and internet, free bed linen, free city maps and free walking tours.

We're here to make your stay with us a memorable experience, providing you the best accommodation with some of the best prices in town.

In order to preserve and maintain our laid-back and smooth atmosphere we do not allow pets or guests under 16 years of age.

Please read our Things to Note below before booking.